Meditation Classes & Courses
About Us
Kadampa Buddhism
Meditation & Buddhism Classes for Beginners

Suitable for everyone, these classes focus on how to meditate and use Buddhist understanding to solve daily problems. Give your mind a treat! Experience some inner calm. Everyone is welcome!
Fridays 7.30-8.45pm, ¥1,500 per class (concessions ¥1,000)
No booking required
February: Fri 7 / Fri 14 / Fri 21 / Fri 28
March: Fri 20 / Fri 27
April: Fri 3 / Fri 10 / Fri 24
May: Fri 1 / Fri 8 / Fri 15
Jun: Fri 5 / Fri 12
Topics
Fri 7 Feb: Freedom from Attachment
Giving up objects of attachment means that we should give up the delusion of attachment we have in our mind toward our family and friends. It does not mean that we should give up our relationships with our loved ones or refuse to help them when they are in trouble. In general, it is important to maintain and improve our relationships with our close circle, but there is no point in getting angry on their behalf.
Fri 14 Feb: Pure Mind Pure World
Buddha advises us not to seek happiness outside ourself but to establish it within our mind. How can we do this? By purifying and controlling our mind through the sincere practice of Buddhadharma. If we train in this way, we can ensure that our mind remains calm and happy all the time. Then, no matter how difficult our external circumstances may be, we will always be happy and peaceful.
Fri 21 Feb: What is Karma?
Buddha taught that the mind has the power to create all pleasant and unpleasant objects. The world is the result of the karma, or actions, of the beings who inhabit it. A pure world is the result of pure actions and an impure world is the result of impure actions. Since all actions are created by mind, ultimately everything, including the world itself, is created by mind. There is no creator other than the mind.
Fri 28 Feb: Transforming Difficulty
If we learn to be patient with relatively minor sufferings, such as criticism, unpopularity and slander, we will gradually learn to cope with greater sufferings and pains. Eventually we will be able to accept with a calm and happy mind all the sufferings of human life. We will be able to live without fear, knowing there is nothing that could happen to us that we cannot accept and transform into the spiritual path.
Fri 20 Mar: Advice for a happy life (Introduction)
Everyone is looking for happiness all the time and wants to be free from problems and suffering permanently. We can fulfil these wishes through understanding and practising the instructions given in 'The New Eight Steps to Happiness'.
Fri 27 Mar: Learning to Care for Others
Cherishing our neighbors and the people in our local area will naturally lead to harmony in the community and society at large, and this will make everyone happier. We may not be a well-known or powerful figure, but if we sincerely cherish everyone we meet we can make a profound contribution to our community.
Fri 3 Apr: How is it that everyone is kind to me?
It is because we have this present body with human faculties that we are able to enjoy all the pleasures and opportunities of human life. Even simple pleasures such as going for a walk or watching a beautiful sunset can be seen as a result of the kindness of innumerable living beings.
Fri 10 Apr: Methods to solve our own and others problem
Cherishing others is that it is the best method to solve our own and others' problems. Problems, "worry, pain, and unhappiness are types of mind—they are feelings and do not exist outside the mind. If we cherish everyone we meet or think about, there will be no basis for developing jealousy, anger, or other harmful thoughts, and our mind will be at peace all the time.
Fri 24 Apr: Let go of our own shortcomings
It is often so painful to admit that we have faults that we make all kinds of excuses rather than alter our exalted view of ourself. One of the most common ways of not acknowledging our faults is to blame others.
Fri 1 May: Change our view from negative to positive part 1
Once we learn to value the inner wealth of patience, giving, love, and compassion above external conditions we will come to regard each and every living being as supremely precious, no matter how they treat us.
Fri 8 May: Change our view from negative to positive part 2
Focusing on other people's faults is the source of much of our negativity and one of the main obstacles to viewing others as supremely precious.
Fri 15 May: Learning how to respect others
One of the advantages of humility is that it enables us to learn from everyone. A proud person cannot learn from other people because he feels he already knows better than they. On the other hand, a humble person who respects everyone and recognizes that they may even be emanations of Buddha has the openness of mind to learn from everyone and every situation.
Fri 5 Jun: What is self cherishing and is faults
Self-cherishing is our mind thinking "I am important" while neglecting others. The self-cherishing mind is also the basis for experiencing all our suffering and problems. For example, when people are unable to fulfill their wishes, many experience depression, discouragement, unhappiness, and mental pain.
Fri 12 Jun: How to eliminate our selfish attitude
By contemplating the faults of self-cherishing and the benefits of cherishing others we will develop a strong determination to abandon our self-cherishing and always cherish all living beings without exception.
Meditation & Buddhism Classes In-Depth

Gen Losang teaches meditaion and Buddhism based on the book "How to Understand the Mind" written by Venerable Geshe Kelsang Gyatso. Everyone is welcome!
Tuesdays 7.30-8.45pm, ¥1,500 per class (concessions ¥1,000)
No booking required
January: Tue 14 / Tue 21 / Tue 28
February: Tue 4 / Tue 11 / Tue 18 / Tue 25
March: Tue 3 / Tue 17 / Tue 24 / Tue 31
Topics
Tue 14 Jan: How to make our mind happy
Non-virtuous mental factors cause suffering and virtuous mental factors cause peace and happiness. Learn how to achieve lasting peace of mind by eliminating non-virtuous mental factors and cultivating virtuous ones.
Tue 21 Jan: Purifying our feelings
At the moment, we experience everything as pleasant, unpleasant or neutral, and these contaminated feelings give rise to the 'three poisons' of attachment, anger and ignorance, causing us to experience endless suffering. By learning to control our ignorance, we can stop this process and eventually come to experience only the uncontaminated pleasant feelings of a Buddha.
Tue 28 Jan: How to stop unhappy thoughts
We can choose how we discriminate objects – how we identify and distinguish them. By learning to discriminate only in ways that are conducive to virtue, we can eliminate the mistaken discriminations that give rise to unhappy deluded thoughts, and we can develop the non-mistaken discriminations that lead to everlasting happiness.
Tue 4 Feb: Improving our intentions
Our experiences of happiness or suffering depend upon the quality of our actions (karma), which in turn depends on our intentions. How can we improve these?
Tue 11 Feb: Learning to focus on the causes of happiness
By learning to control what our mind focuses on we can develop mindfulness and concentration, and stop inappropriate attention, the cause of our unhappiness.
Tue 18 Feb: Becoming wise by improving our aspirations
The difference between a wise person and fool is their aspirations. If our aspirations are good and unmistaken we will naturally engage in actions that lead to happiness, but if they are mistaken then we will never find happiness no matter how intelligent we may be.
Tue 25 Feb: What is mindfulness?
Discover how to use mindfulness to prevent distractions, develop stable concentration and quickly attain the realizations that lead to enlightenment.
Tue 3 Mar: The freedom of concentration
Normally we have no freedom, but are forced to go wherever attachment, hatred or other delusions lead us. However, by improving our concentration we can gain control over our mind, giving us the freedom to accomplish whatever we wish for.
Tue 17 Mar: What is wisdom?
By cultivating wisdom, we can dispel the clouds of ignorance from the sky of our mind. Worldly intelligence is deceptive, whereas wisdom will never deceive us. It is our inner Spiritual Guide who leads us to correct paths, and the divine eye through which we can see what we need to abandon and what we need to practice.
Tue 24 Mar: The inner wealth of faith
Faith is like a treasure because it is the source of inexhaustible benefit and good fortune. It is the source of all happiness, and it is the supreme wealth because, unlike material wealth, it never deceives us.
Tue 31 Mar: How to become a good person
Whether we are a good person or a bad person depends upon whether or not we have sense of shame and consideration for others. These two minds are like beautiful clothes that cause others to be attracted to us. Without them we are like a naked person whom everyone tries to avoid.
Tue 7 Apr: The gateway to permanent happiness
Attachment is like a rope that ties us to the cycle of suffering. As long as we have strong attachment we have no mental freedom but are controlled by circumstances, like a puppet on a string. To overcome this we need to train in non-attachment, the gateway to the permanent happiness of liberation.
Half-day Courses

Saturday or Sunday 2-5pm, ¥2,500 per class (concessions ¥1,700)
*No booking required
Dates: Sun 26 Jan, Sun 9 Feb, Sat 4 & Sun 26 Apr, Sat 9 May, Sun 7 Jun
Topics
Sun 26 Jan: Overcoming Discouragement and Self Criticism

There is an enormous difference between the thoughts "I am feeling bad" and "Unpleasant feelings are arising in my mind." When we identify with our feelings, we make them bigger and more solid than they are, and it becomes far more difficult to let the unpleasant feelings go. On the other hand, when we learn to view our feelings in a more detached way, seeing them simply as waves in the ocean of our mind, they become less frightening and much easier to deal with constructively.
Sun 9 Feb: Finding Relief from Work and Daily Life

So much of the stress and tension we normally experience comes from our mind, and many of the problems we experience, including poor health, are caused or aggravated by this stress. Just by doing breathing meditation for ten or fifteen minutes each day, we will be able to reduce this stress.
Sat 4 Apr: What is Buddhism?

Buddhism is the practice of Buddha's teachings, also called 'Dharma', which means 'protection'. By practising Buddha's teachings, living beings are permanently protected from suffering. Today we can see many different forms of Buddhism, such as Zen and Theravada Buddhism. All these different aspects are practices of Buddha's teachings, and all are equally precious; they are just different presentations. In this course our resident teacher will explain about Buddhism according to the Kadampa tradition.
Sun 26 Apr: Finding Growth in Difficult Situation

When things go wrong in our life and we encounter difficult situations, we tend to regard the situation itself as our problem, but in reality whatever problems we experience come from the mind. If we were to respond to difficult situations with a positive or peaceful mind they would not be problem for us; indeed, we may even come to regard them as challenges or opportunities for growth and development.
Sat 9 May: What is Meditation and its Benefits?

Meditation is a mind that concentrates on a virtuous object, and a mental action that is the main cause of mental peace. The purpose of meditation is to make our mind calm and peaceful. If our mind is peaceful we will be free from worries and mental discomfort, and so we will experience true happiness.
Sun 7 Jun: Overcoming Anger

Anger is one of the most common and destructive delusions, and it afflicts our mind almost every day. To solve the problem of anger, we first need to recognize the anger within our mind, acknowledge how it harms both ourself and others and appreciate the benefits of being patient in the face of difficulties.
After Work Meditation
Work life can be stressful, but taking a time before you go home can help to let go of the build up of stress and help you to relax and get some clarity. So leave the day behind and take an 45 min to relax, refresh and de-stress. The class will consist of a brief talk and a guided meditation to calm and center yourself and let go of the worries from the day.
Mondays 7-7.30pm, ¥500 per class (concessions ¥300)
*No booking required
February: Mon 3 (Yuki) / Mon 10 (Janet) / Mon 17 (Yuki) / Mon 24 (Yuki)
March: Mon 2 (Janet) / Mon 16 (Janet) / Mon 23 (Yuki) / Mon 30 (Janet)
April: Mon 6 (Yuki) / Mon 13 (Janet) / Mon 20 (Yuki) / Mon 27 (Janet)
Teacher: Janet Yeh, Yuki Moromi
Retreat
Amitayus Retreat
Buddha Amitayus is the Buddha of Long Life, Wisdom and Merit, or good fortune.By engaging in Amitayus practice we can develop these qualities, which are essential for our spiritual development, and eventually attain the deathless state of enlightenment. We can also use this practice to remove obstacles that endanger the lives of others.

The retreat will begin with an introduction on the Sat morning and finish on Sunday. It will consist of four sessions per day of prayers, meditation and mantra recitation.
9am Sat 22 Feb - 6pm Sun 23 Feb
This is a self guided retreat and there will be no teaching nor guidance during sessions except introduction. No booking required.
Timetable

Sat 22 Feb:
[ Session 1 ] 9 - 10am Introduction (by Gen Losang)
[ Session 2 ] 10.30 - 11.30am
[Lunch Break] 11.30am - 1.30pm
[ Session 3] 1.30 - 2.30pm
[ Session 4] 3 - 4pm
[ WFJ ] 5 - 6pm

Sun 23 Feb:
[ Session 1 ] 9 - 10am
[ Session 2 ] 10.30 - 11.30am
[Lunch Break] 11.30am - 1.30pm
[ Session 3] 1.30 - 2.30pm
[ Session 4] 3 - 4pm
[ WFJ ] 5 - 6pm


Fee

Partial attendance is possible.
Introduction: Adults ¥1,200 (*concessions ¥800)
*concessions: Students, unemployed, FP students in Tokyo
Special Event
Je Tsongkhapa Empowerment & Teachings on the Oral Instructions of Mahamudra & One Day Retreat
An empowerment is beautiful guided meditation through which we receive a Buddha's inspiring blessings, heal our mental continuum, and awaken our spiritual potential. Gen Losang will grant the empowerment of Je Tsongkhapa. Through this empowerment we make a special connection with Je Tsongkhapa and learn the special characteristics of his teachings. Through receiving the empowerment and sincerely practising special meditations, we can make our life supremely meaningful.

In 'The Oral Instructions of Mahamudra', Venerable Geshe Kelsang Gyatso Rinpoche guides us through the profound and world-transforming practice of Mahamudra – the very essence of Buddha's teachings of Sutra and Tantra. In particular, he reveals the uncommon practice of Tantric Mahamudra of the Ganden Oral Lineage, through which many thousands of meditators have attained full enlightenment in one lifetime.

Everyone is welcome to this special event!
7.30pm Fri 6 Mar – 5pm Mon 9 Mar (end time may change)
Booking is recommended as seats are limited. Please click here for booking.
Partial attendance is possible.
Please note that the application may not be accepted due to over capacity. Thank you for your understanding.
KMC Tokyo is a city centre and we're sorry that we can't provide services such as accommodations or meals.
Timetable

Fri 6 Mar: Introduction 7.30 - 8.45pm
Sat 7 March:
[ Empowerment ] 10 - 12am
[ Lunch Break ] 12am - 3pm
[ Commentary ] 3 - 4.15pm
[WFJ with Tsog] 5 - 6pm
Sun 8 Mar:
[ Meditation ] 9 - 10am
[ Teaching ] 10.30 - 12am
[ Lunch Break ] 12am - 3pm
[ Meditation ] 3 - 4pm
[ Teaching ] 4.45 - 6pm
Mon 9 Mar:
[ Session 1 ] 9 - 10am
[ Session 2 ] 10.30 - 11.30am
[ Lunch Break ] 11.30am - 2.30pm
[ Session 3 ] 2.30 - 3.30pm
[ Session 4 ] 4 – 5pm

Fee

Partial attendance is possible.
Whole event: Adults ¥14,500 (*concessions ¥9,800)
Friday (Introduction): Adults ¥1,500 (*concessions ¥1,000)
Saturday (Empowerment + 2 sessions): Adults ¥6,000 (*concessions ¥4,200)
Sunday (4 sessions): Adults ¥4,800 (*concessions ¥3,200)
Monday (4 sessions): Adults ¥4,800 (*concessions ¥3,200)
Empowerment only: Adults ¥3,500 (*concessions ¥2,400)
Half day (2 sessions): ¥2,500 (*Concessions:¥1,700)
1 session only: Adults ¥1,500 (*concessions ¥1,000)
*concessions: Students, unemployed, FP students in Tokyo
Meditation in Osaka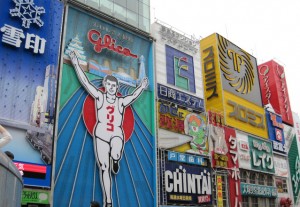 Maditation Day Course with Gen Losang: Wheel of Life - Freedom from Daily Problems -
The Wheel of Life is a diagram drawn by Buddha that teaches the complete path to enlightenment. Included within it are Buddha's teachings on The Four Noble Truths, telling us what we should know, abandon, practise and attain. It also illustrates the twelve dependent-related links, a chain-like series of cause and effect that explains the means by which we have been bound to suffering. All of our suffering, difficulties and problems can be explained through understanding this teaching of Buddha. Through contemplating and meditating on the wheel of life, we can break free from this cycle and experience permanent freedom and happiness.
Everyone is warmly welcomed, including non-native speakers and people of all spiritual inclinations, as well as those with no spiritual background and complete beginners.
11am - 5pm Sun 22 Mar, ¥4,000 per class (concessions ¥2,700)
Please book from here to secure your seat.
Check Meetup for further details: Meditate in Osaka (Meetup)
Join us on Facebook: Kadampa Meditation in Osaka (Facebook)
Further activities in Tokyo: http://kadampa.jp/en/
International website: http://kadampa.org
Foundation Program

Foundation Program (FP) provides an opportunity to systematically study and meditate on the essential teachings of Buddhism.It enables us to deepen our understanding and apply in practice what we have learnt to our daily life.

We will have great confidence in our own ability to meditate and transform all circumstances into the spiritual path.This will bring peace of mind and great benefit to both ourself and to those around us.

Currently we are studying 'The New Heart of Wisdom'.

About FP please e-mail us to epc@ kadampa.jp